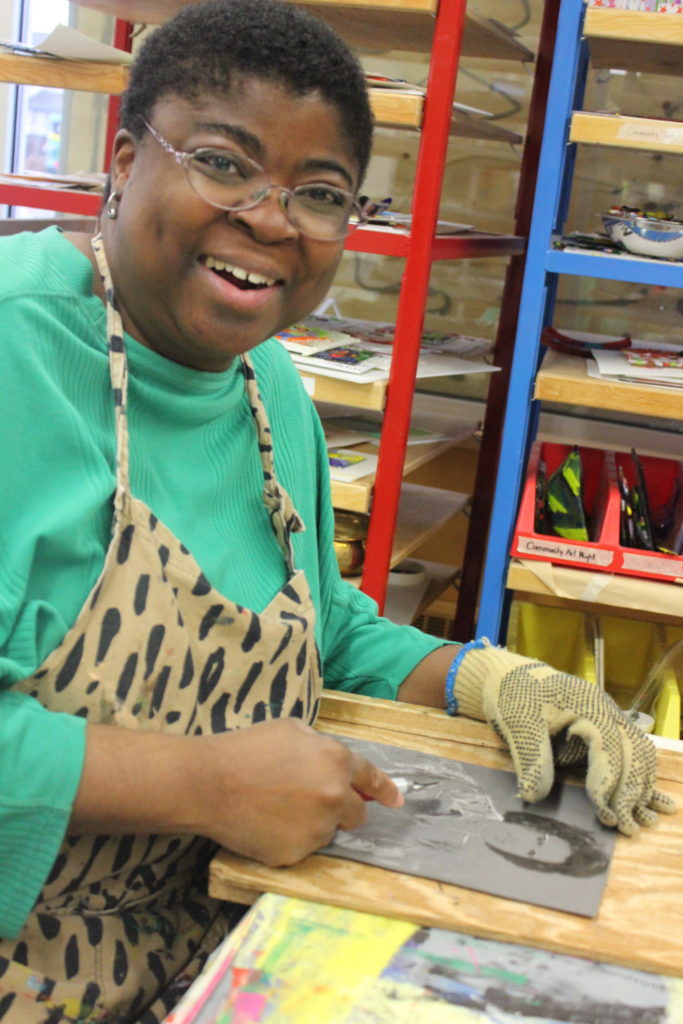 Aba is very connected to her culture. She creates, out of clay, small busts of famous African-American people. She has also experimentd with painting and print making, but she loves ceramics. Her figures convey her fascination with black history in North America and its unfolding trajectory, especially iconic celebrities as well as people that she has met or come in contact with. Aba's touch is direct and her characterizations capture the essense of her subjects.
Aba was born in Edmonton, in 1976, and now lives with her sister in Riverbend.
She has been a volunteer at the Strathcona Place Seniors Centre for twenty years. Aba bowls competitively, and enjoys participating as a Toast Master. She has written and published short stories and is currently experimenting with 'slumped glass', a new artform for her. The results are bound to be gorgeous!